Perfect Family Spa
Regular price
Sale price
$2,199.00
Unit price
per
Sale
Sold out


Shipping & Pickup Information
Pamper yourself with uplifting, renewing bubble spa. Perfectly placed air jets release thousands of cushioning bubbles to massage your body at a level of intensity you prefer. Camaro features a carbon fiber pattern fabric and chic design. The bath's lavish size provides ample room to move, while the overflow style invites full-body immersion.
138 AIR JETS | 6 PERSON
Key differences between the Camaro and Bergen Spa
Carbon fibre patterned fabric which gives more durability 
Spa pool can be used to inflate other devices like, inflatable bladder, blowup bed, etc.
Comes included with added accessories. The Heat preservation mat and inflatable insulation bladder.
Portable Spas is the only fully dedicated portable spa specialist in New Zealand.
Note; The Camaro Spa is unavailable for the the Pick Up delivery option.
12 Month Warranty

30 Day Return*

NZ Owned & Operated
Specifications

Size and Weight:
Height: 70 cm (28″)
Width: 204 cm (80″)
Net Weight: 33.5 kg (73.9 lb)
Filled Weight: 963.5 kg (2,124 lb)

Water Capacity (6 Person):
930 Litres

Control System:
220 – 240v / 50 Hz

Heater:
1500W

Massage Air Jet:
720W

Hydro Massage System:
138 Jets

Heater:
Heat Increasing Rate: 1.2 – 1.8°C per hour
Max. Water Temperature: 40°C (104°F)


Filter Pump:
Circulated Water Flow: 1800 Liters (545 Gallons) per hour

Ozone:
Integrated Generator: 5.5W
Ozone Output: 30 – 50Mg/Hr

View full details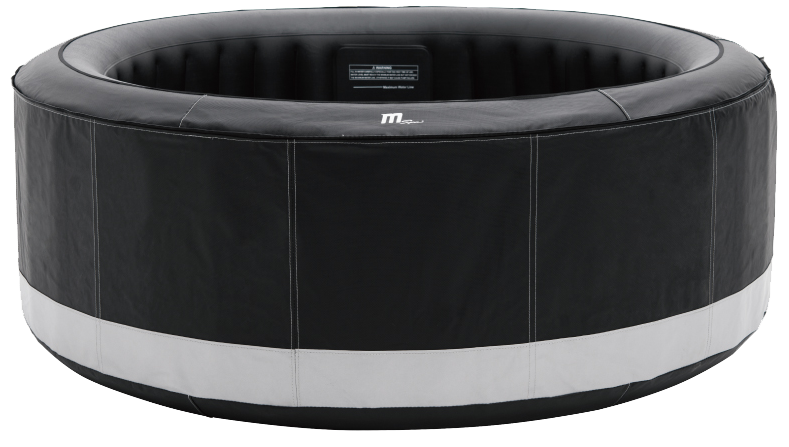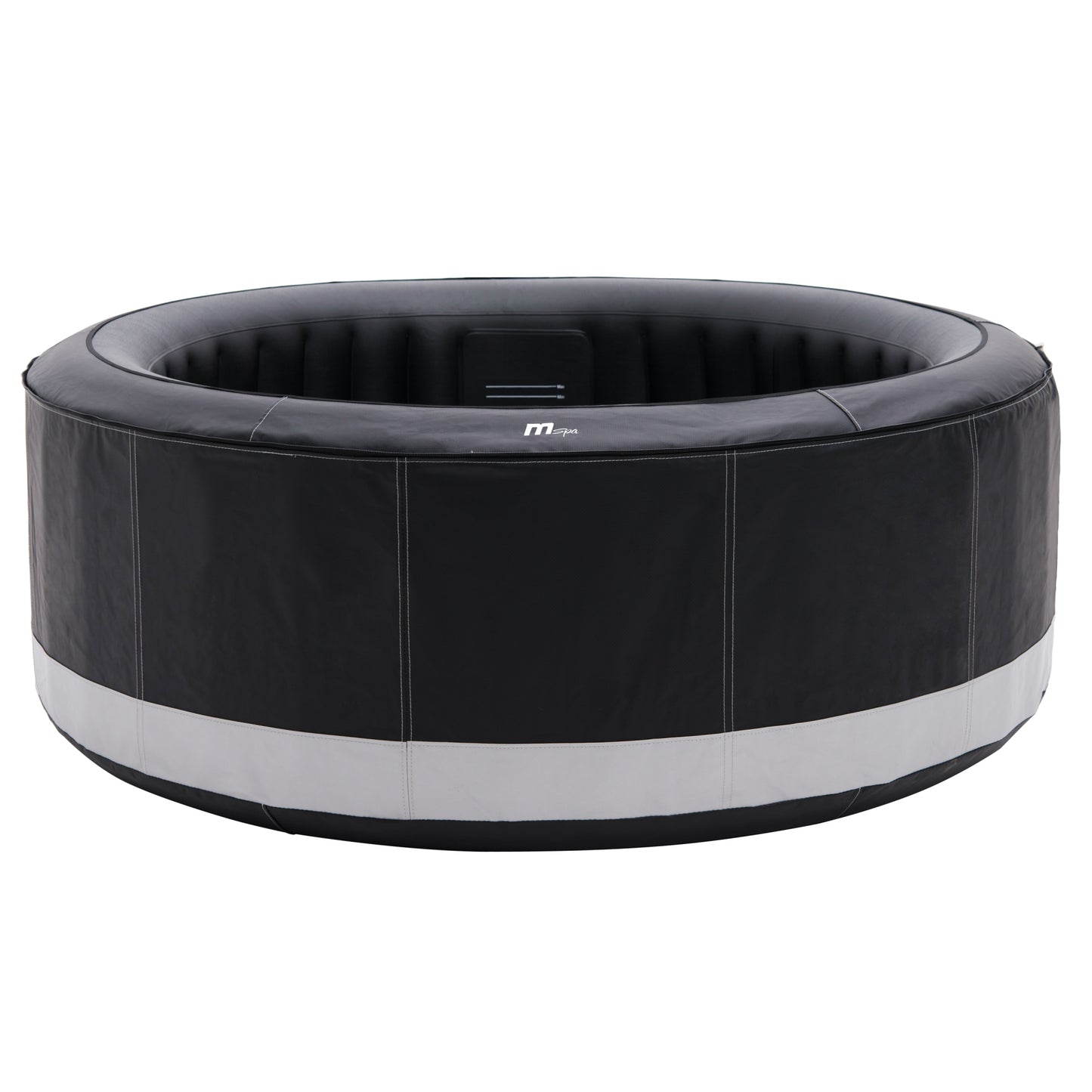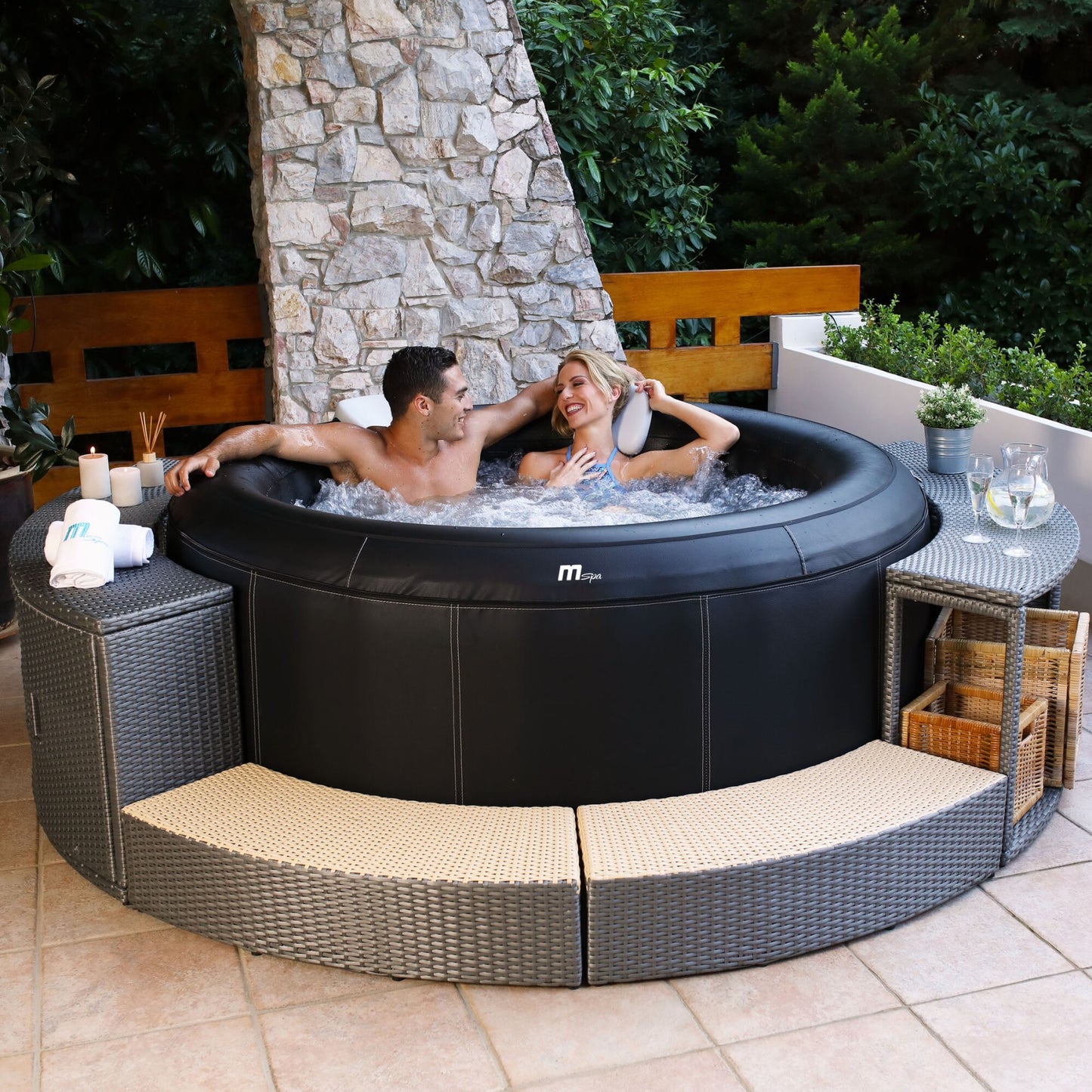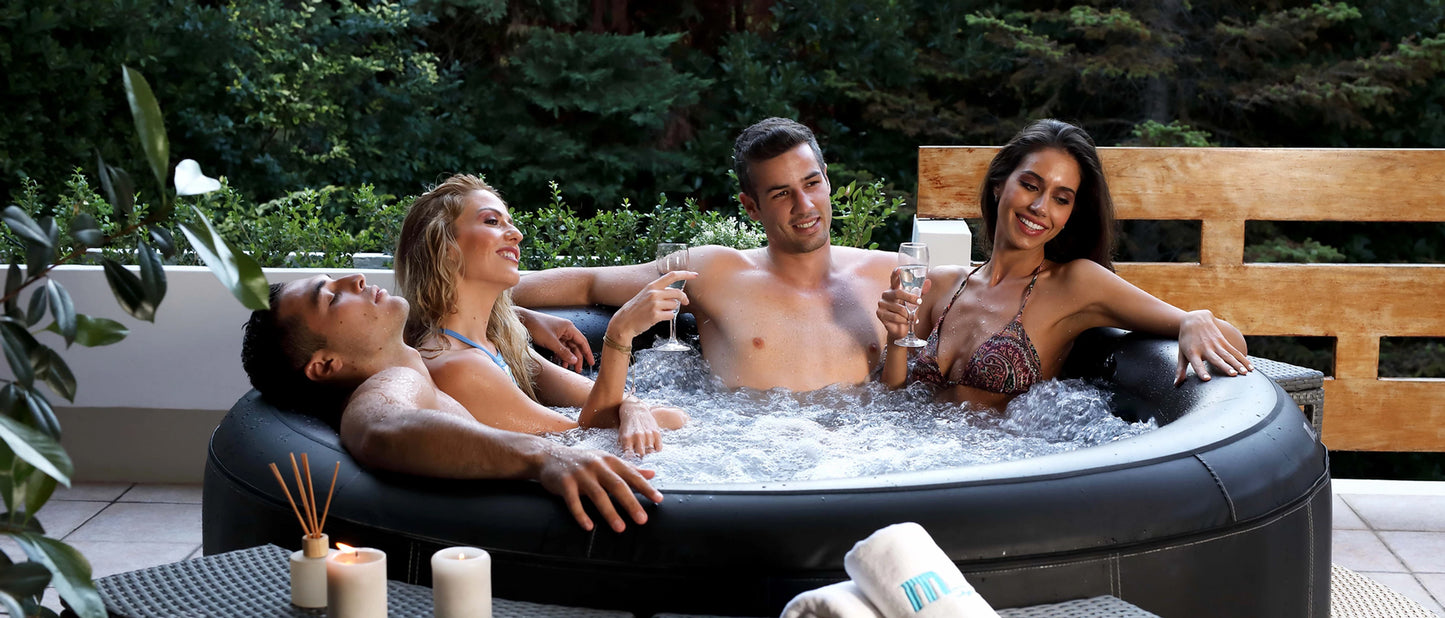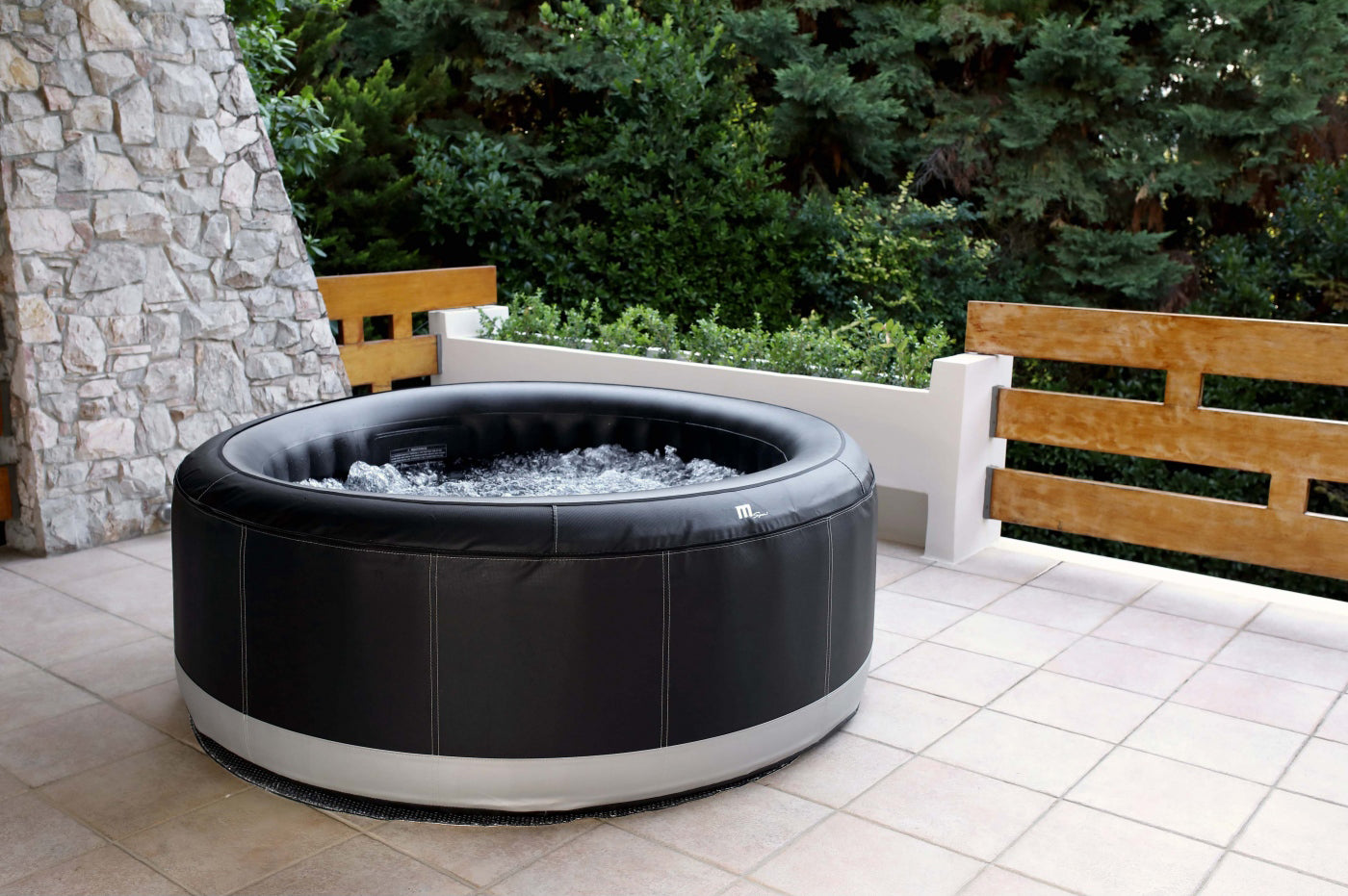 Shipping
Pickup / Click & Collect

Free from our Auckland store.
59 Nuffield street Newmarket Auckland

Pickup hours are:
Mon - Fri: 10am - 3pm
Sat - Sun: 10am - 2pm
Shipping
All Spas and Wicker Surround Set
Auckland
Non-Rural: $99 flat fee direct to your door.
Rural: $169 flat fee direct to your door.
North Island
Non-Rural: $129 flat fee direct to your door.
Rural: $179 flat fee direct to your door.
South Island
Non-Rural: $149 flat fee direct to your door.
Rural: $199 flat fee direct to your door. 
Accessories excluding Wicker Furniture
Non-Rural: $9 flat fee direct to your door.
Rural: $15 flat fee direct to your door.
Wicker Step
Non-Rural: $99 flat fee direct to your door.
Rural: $149 flat fee direct to your door.
 Please allow 7 days for delivery and up to 14 days for rural orders.
Plug and Play
Say goodbye to complicated installation and setup. Our plug and play technology makes it easy to take your spa wherever you go.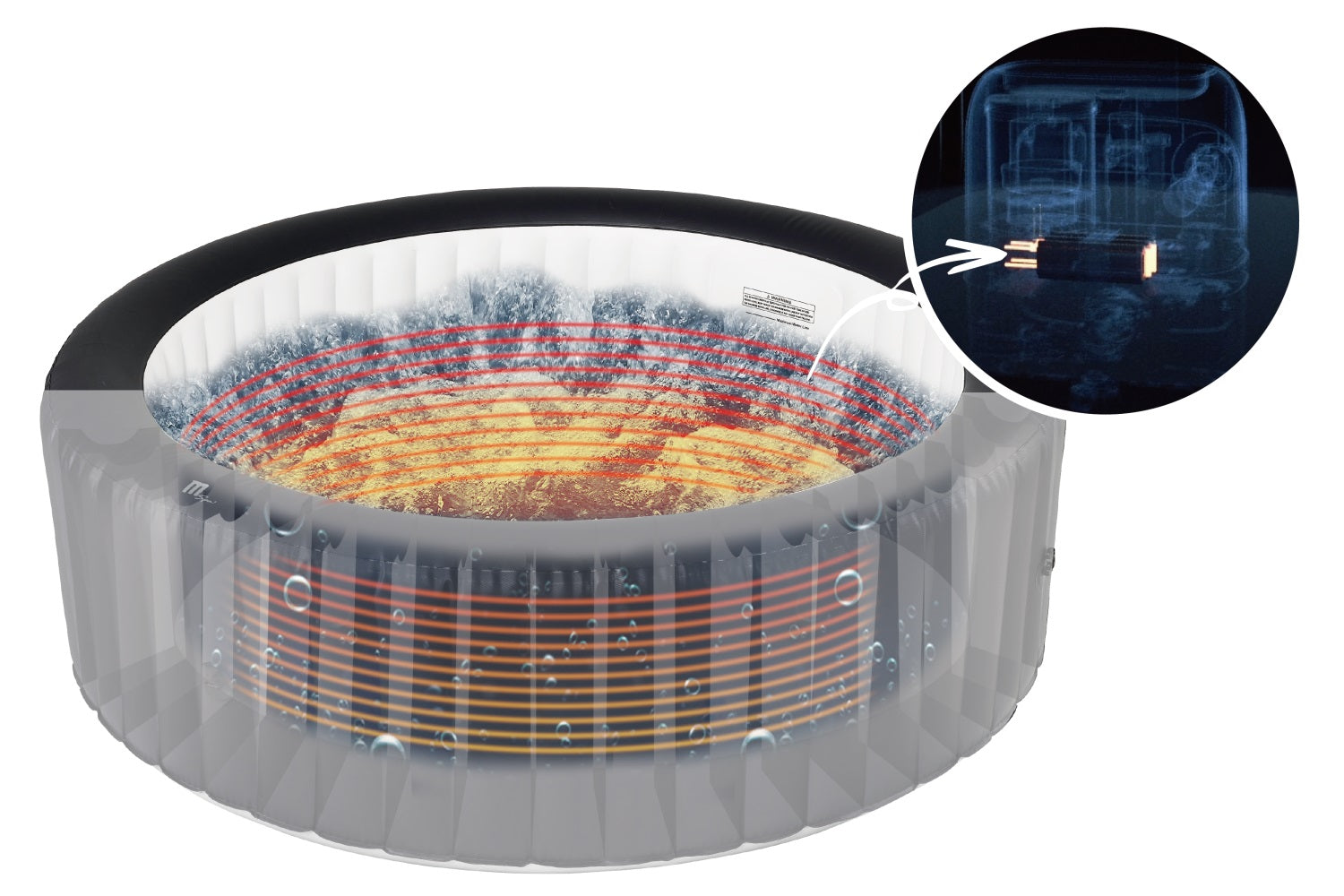 Anti-Icing System
Our Anti-icing System protects your spa and control box from freezing and damage in frigid temperatures by automatically warming the water to 3°C whenever the water falls to less than 1°C. The system acts as a safety measure when a storm rolls in or the spa is accidentally left in sub-zero conditions.
Luxury Cover Design
Built to stand out. Our PREMIUM series features a unique removable cover which allowed us to bring our wildest design concepts to life without sacrificing on the spa's functionality. Our luxury cover spas feature burlap textures, woven designs, and even exotic crocodile patterns to elevate your home.
Camaro Spa Technology
The Camaro Spa is packed with the latest technology. To learn more about these smart features see our Technology Page.
Wired Controller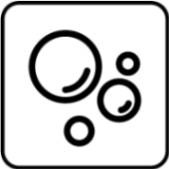 Air Jet Bubbles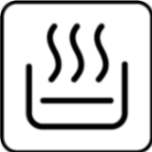 Heat Tech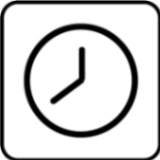 Energy Saving Timer
anti-icing system
smart filtration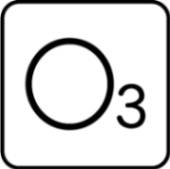 o3 ozonator
anti-bacterial fabric
child safety lock
Camaro Spa Box Contents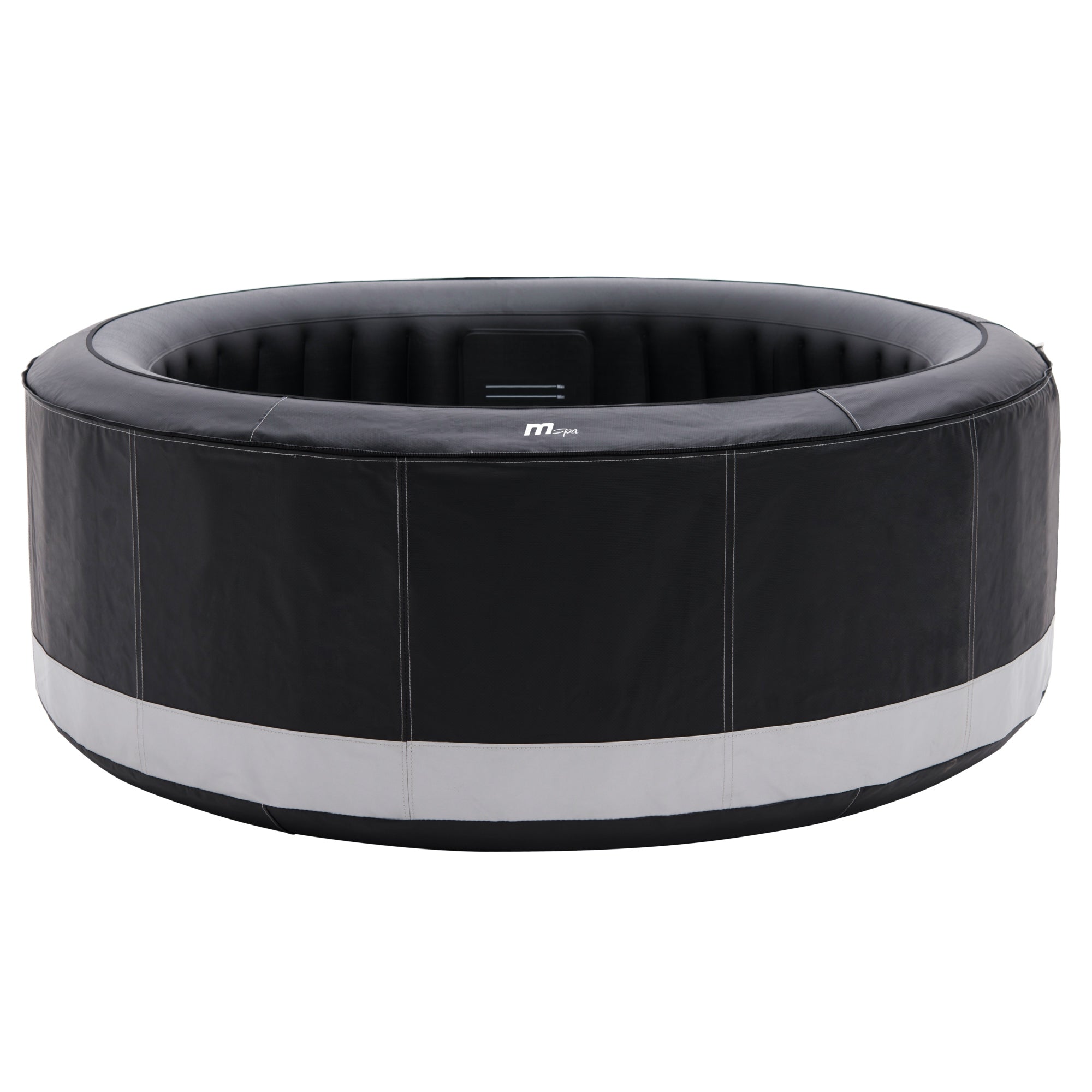 Camaro Spa
Chemical Dispenser
Filter Base 2 x Cartridge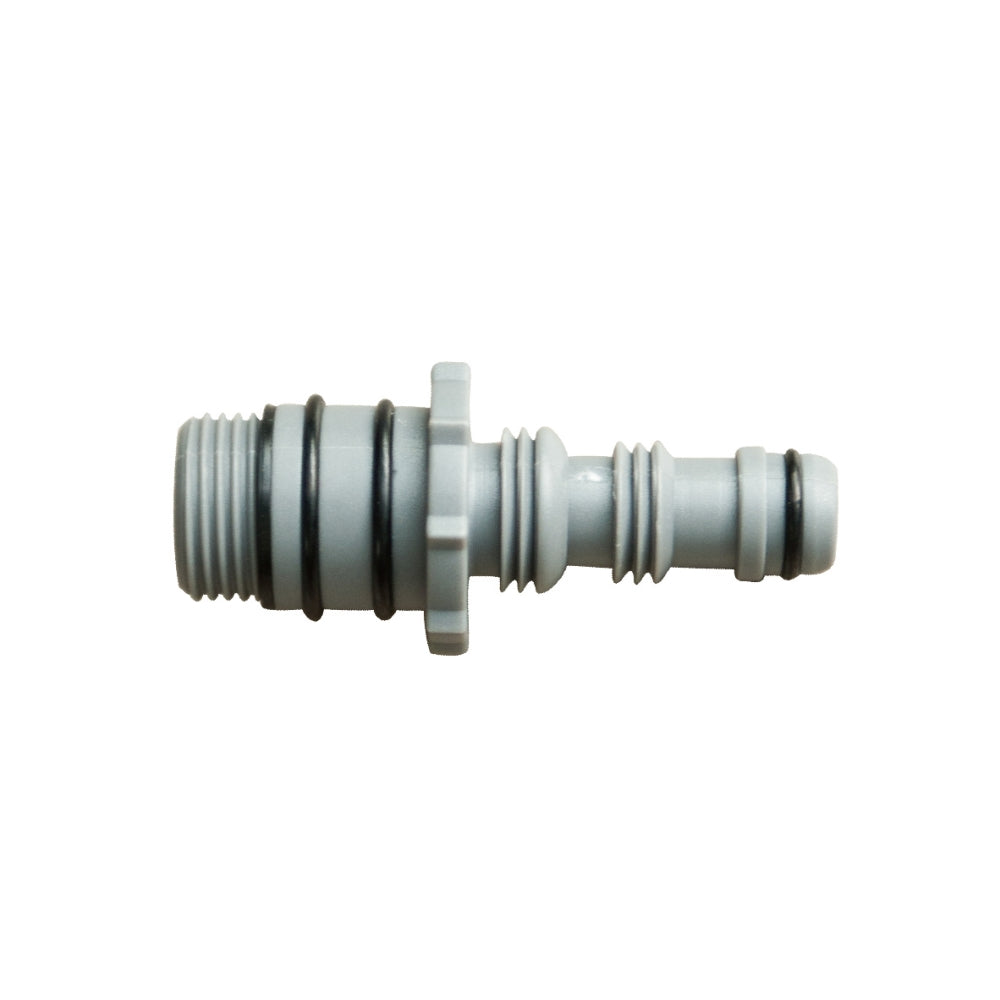 Garden hose adapter
Heat Preservation Mat
Inflatable Bladder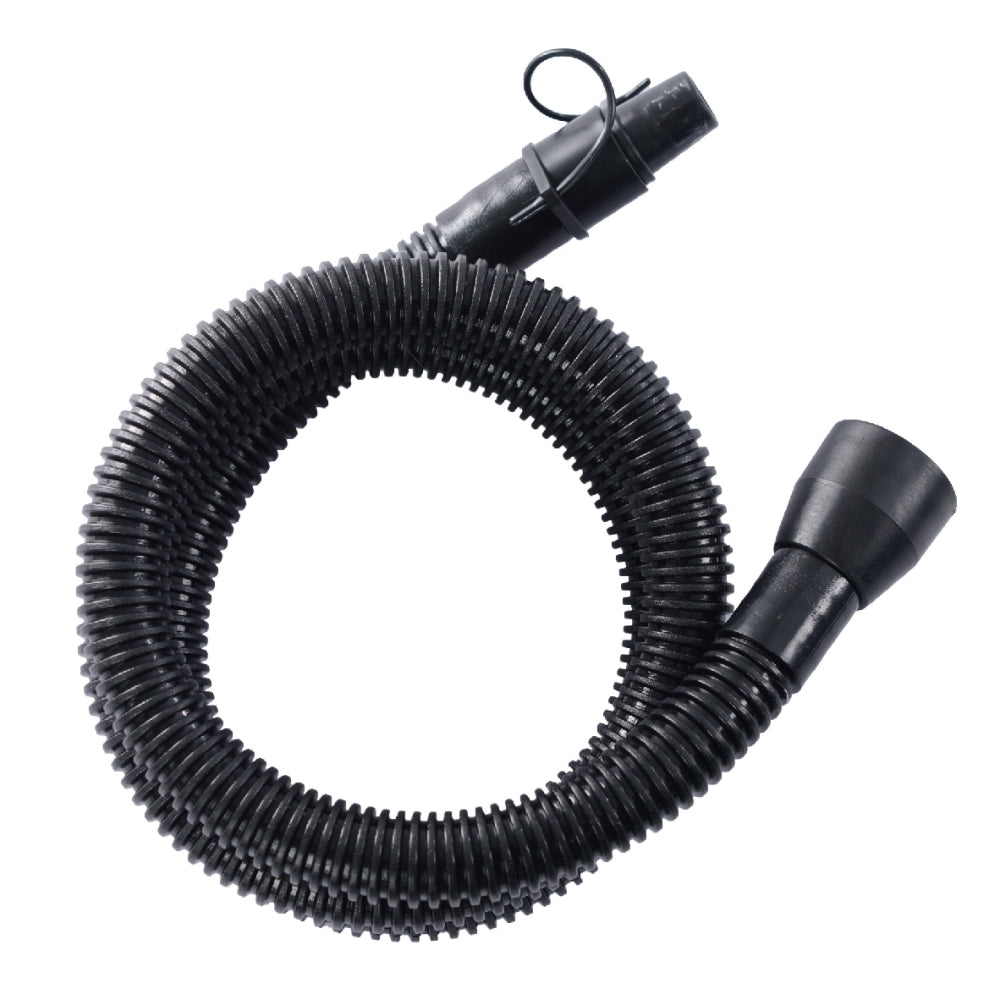 Inflation hose
Wrench
Digital lock for safety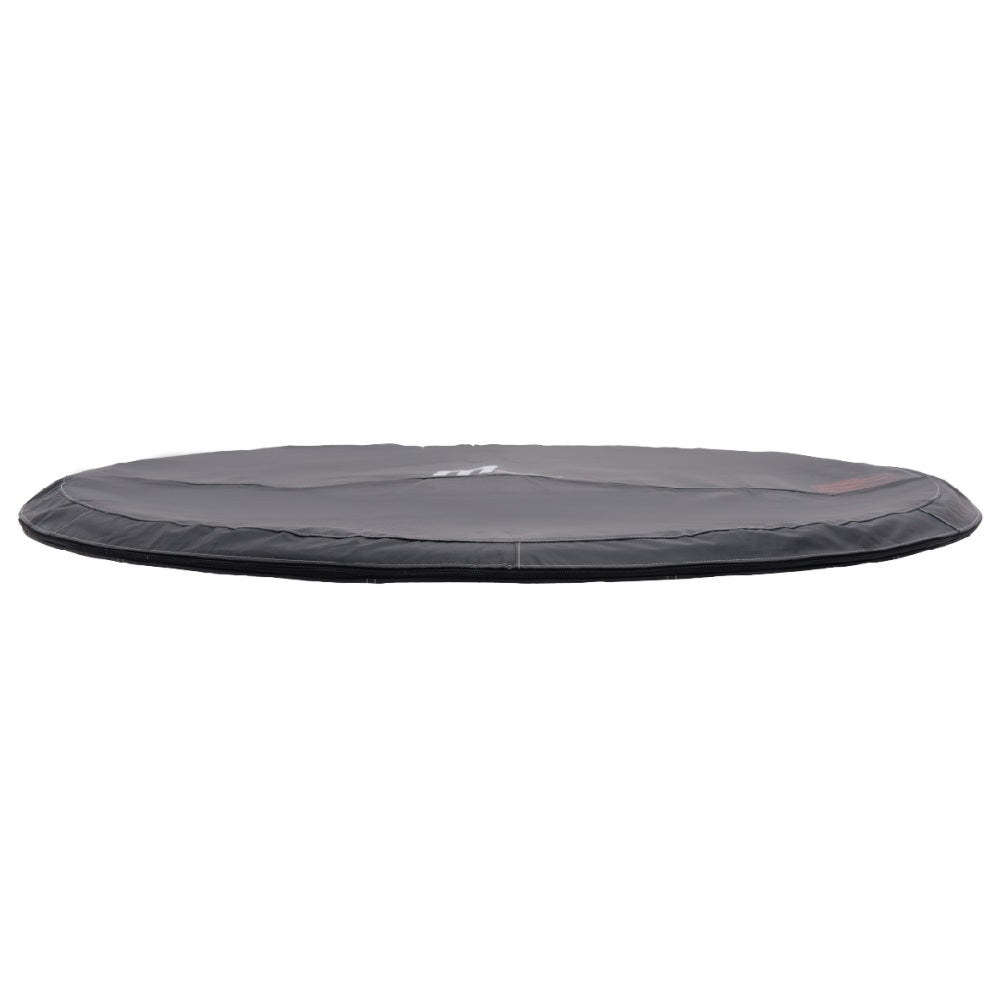 Spa cover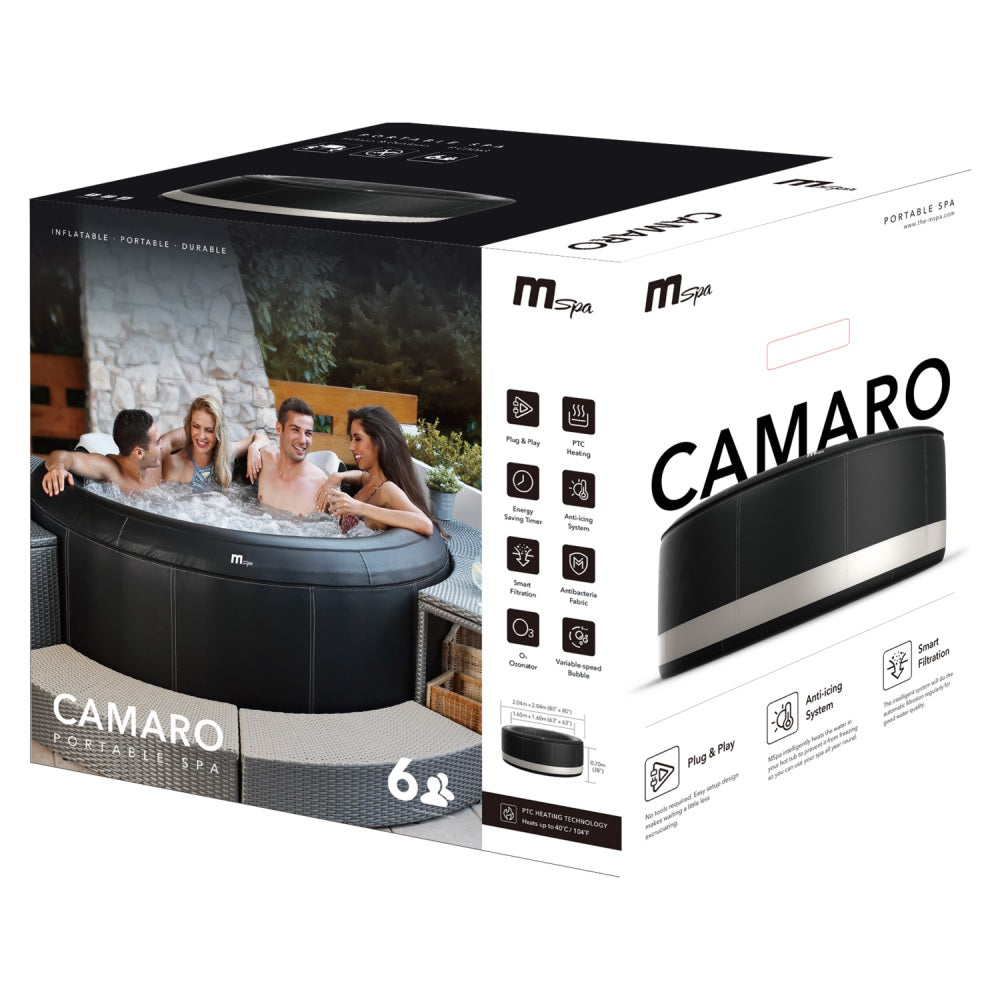 Camaro Spa Packaging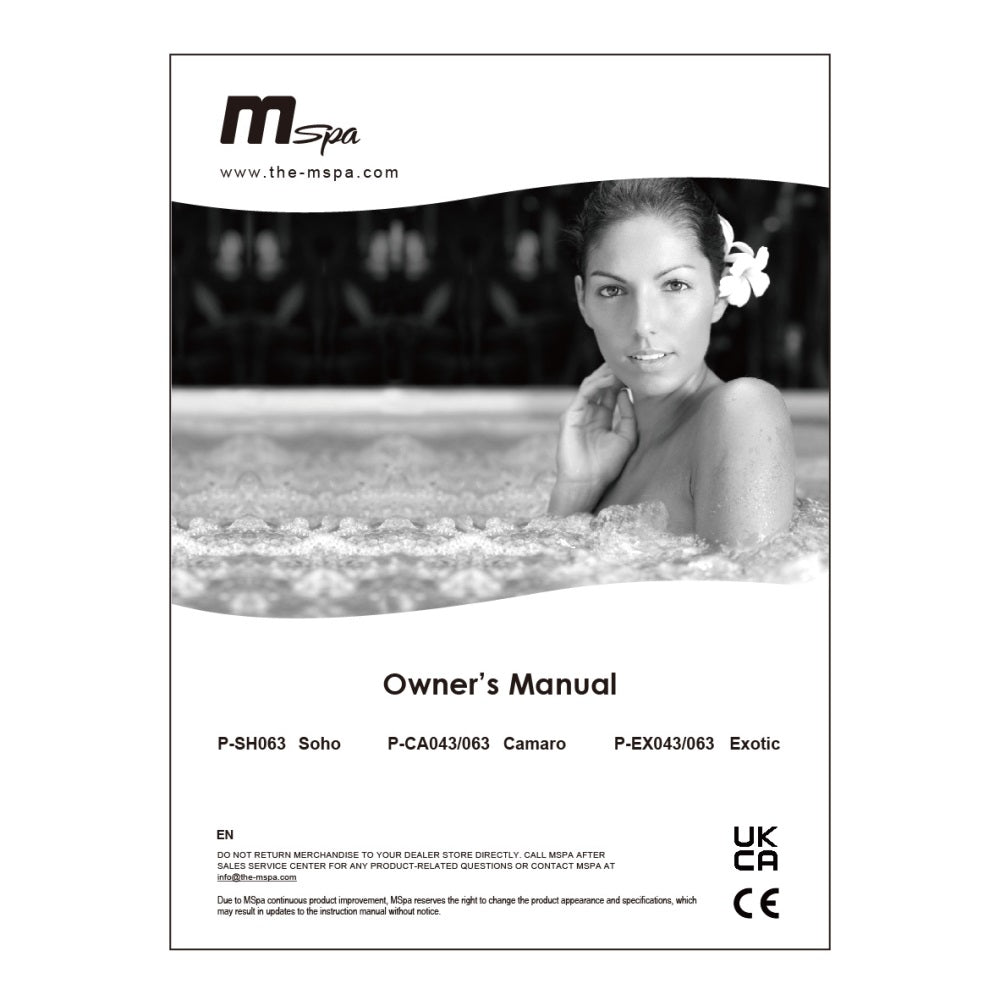 Camaro Owners manual
Customers Love The Camaro Spa