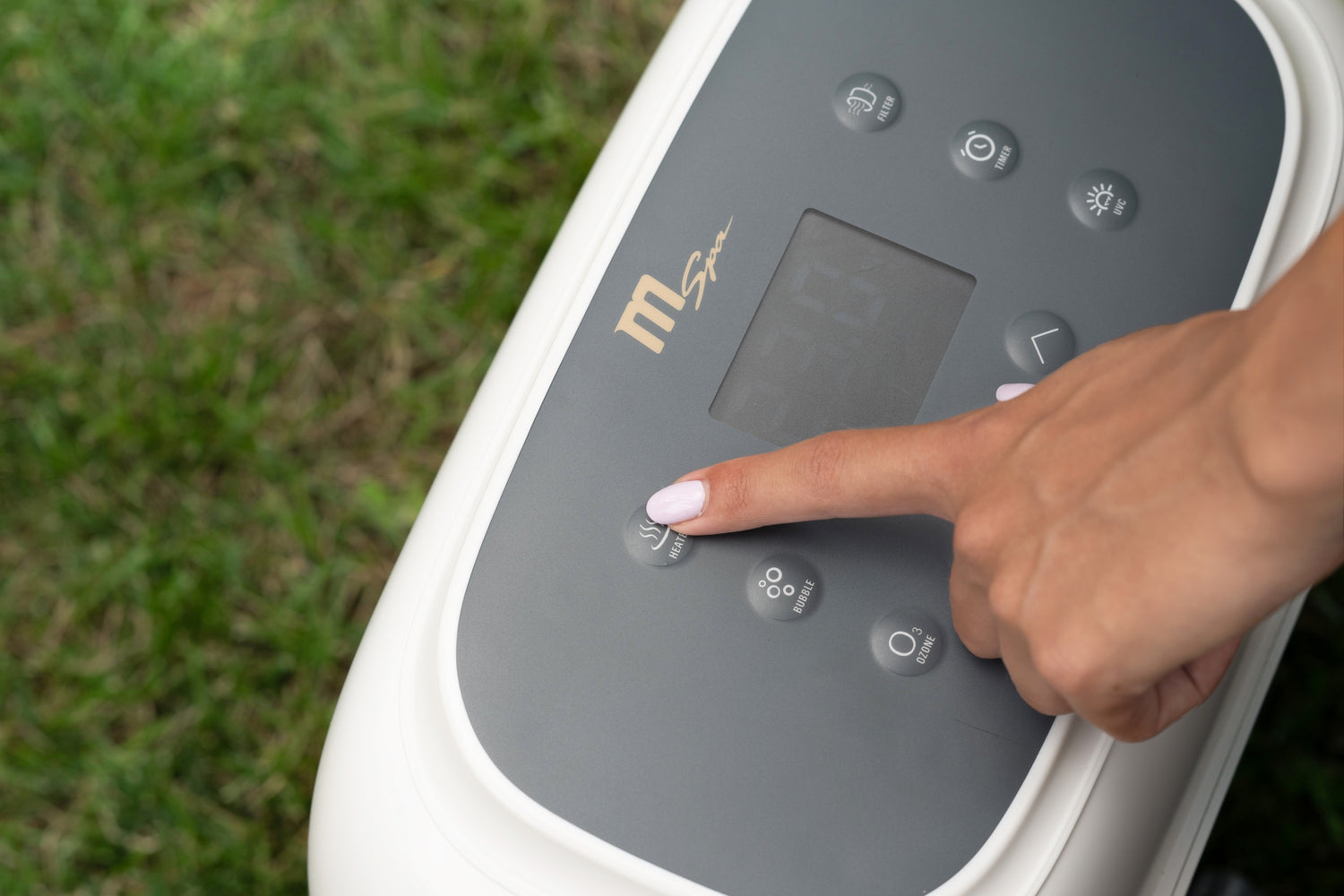 All-In-One Control Box
The display panel and control box shell are seamlessly connected, which will eliminate the rain penetration when placed outdoor. Uphold MSpa's consistent design aesthetics, the panel has an elegant appearance. With its dark gray display screen, all numbers are clearly shown even with interference by the bright sunshine.
Included with the Mono Spa.
Wired Controller
The MSPA control panels have been upgraded to the newly designed wired controller which can be stored outside of the tub. You can use the integrated wired controller to easily access all the functions by just one hand without installing an extra control panel. We've minimized the setup process to kick off the joy moment in a quickest way.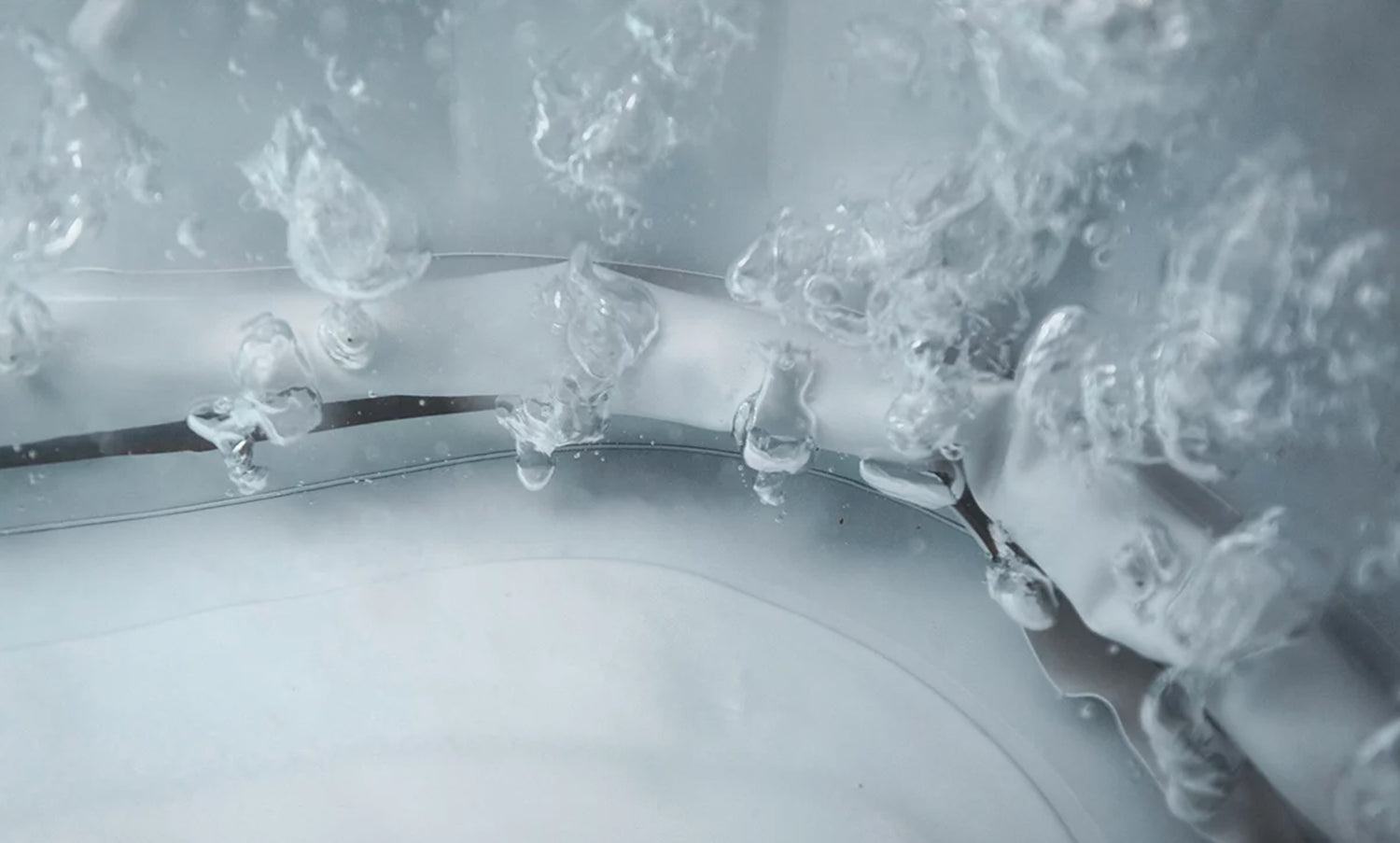 Variable Bubbles
Proprietary 360-degree airjet system fills the spa with thousands of bubbles, staggered jets push bubbles into the center of the spa, creating a balanced, all-encompassing body massage. Now you can customize the bubble experience through the adjustable 3 levels of intensity in the PREMIUM, ELITE and CONCEPT series products.
DYNAMIC AIR JETS
The heat from the water promotes circulation and speeds up the removal of lactic acid build up, while the buoyancy of water generated by 104-138 dynamic air jets counters the effects of gravity to take the pressure of joints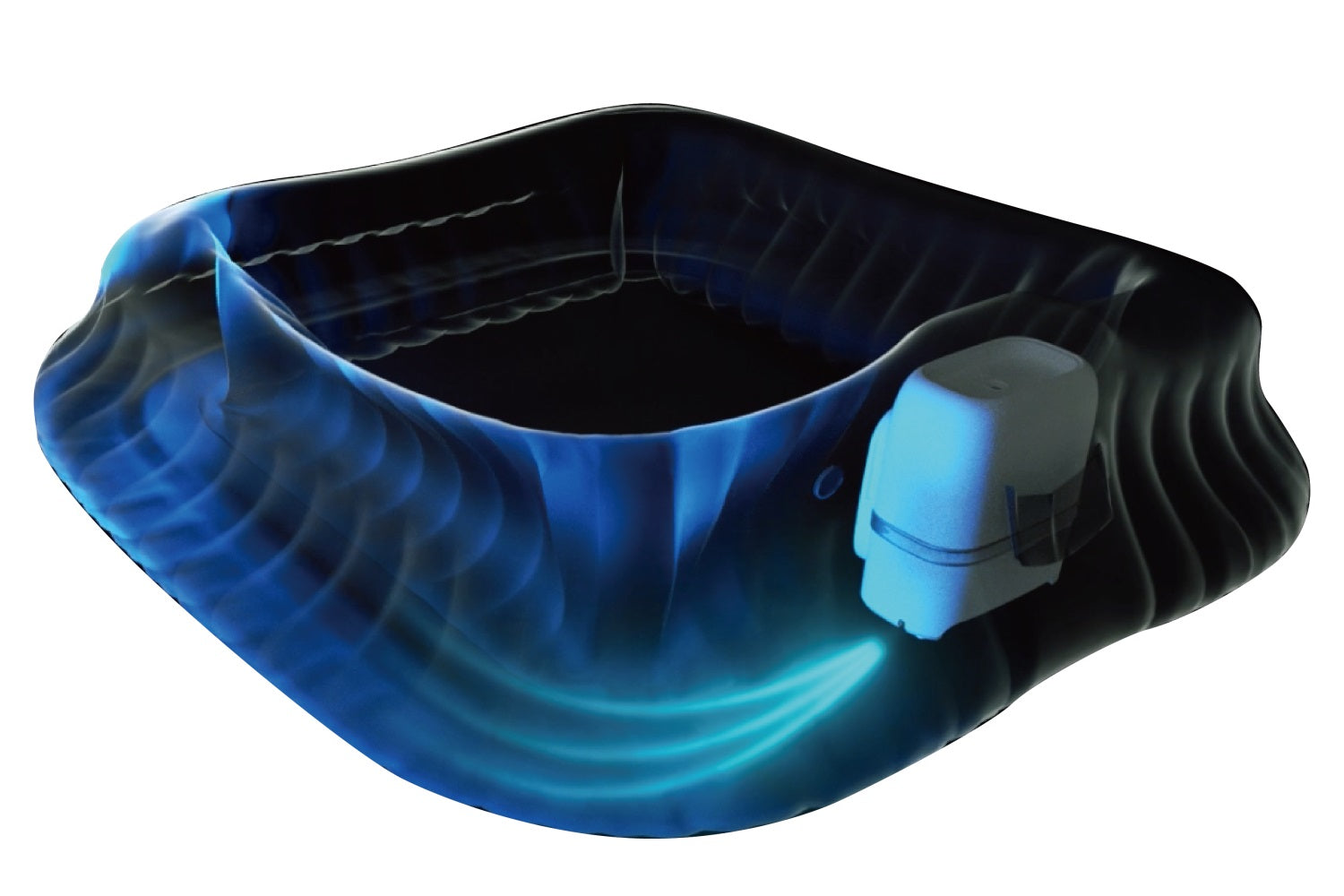 M-One Auto Inflation
The integrated gauge will constantly monitor the air pressure and stop inflation automatically when ideal pressure level is reached. No risk of over inflation.
O3 Ozone Generator
The built-in O3 OZONE GENERATOR kills bacteria as well as Giardia, Cryptosporidium, parasites, fungi, molds and other virus and microbes.
Anti-Icing System
In most occasions, it is suggested not to leave or set up the spa when the outdoor temperature is below 4°C
(39.2°F).

What happens if the temperature suddenly drops off but no one's at home? Or what if the users just want to take a break and will go back to the spa sometime later?

The brand new ANTI-ICING SYSTEM will be the watcher of your spa, to guard the temperature safe line. When the water temperature is lower than 1°C (33.8°F), the heater runs automatically until the water is heated up to 3°C (37.4°F). This will help prevent water from freezing. The circulation system, pump and pipe will be saved.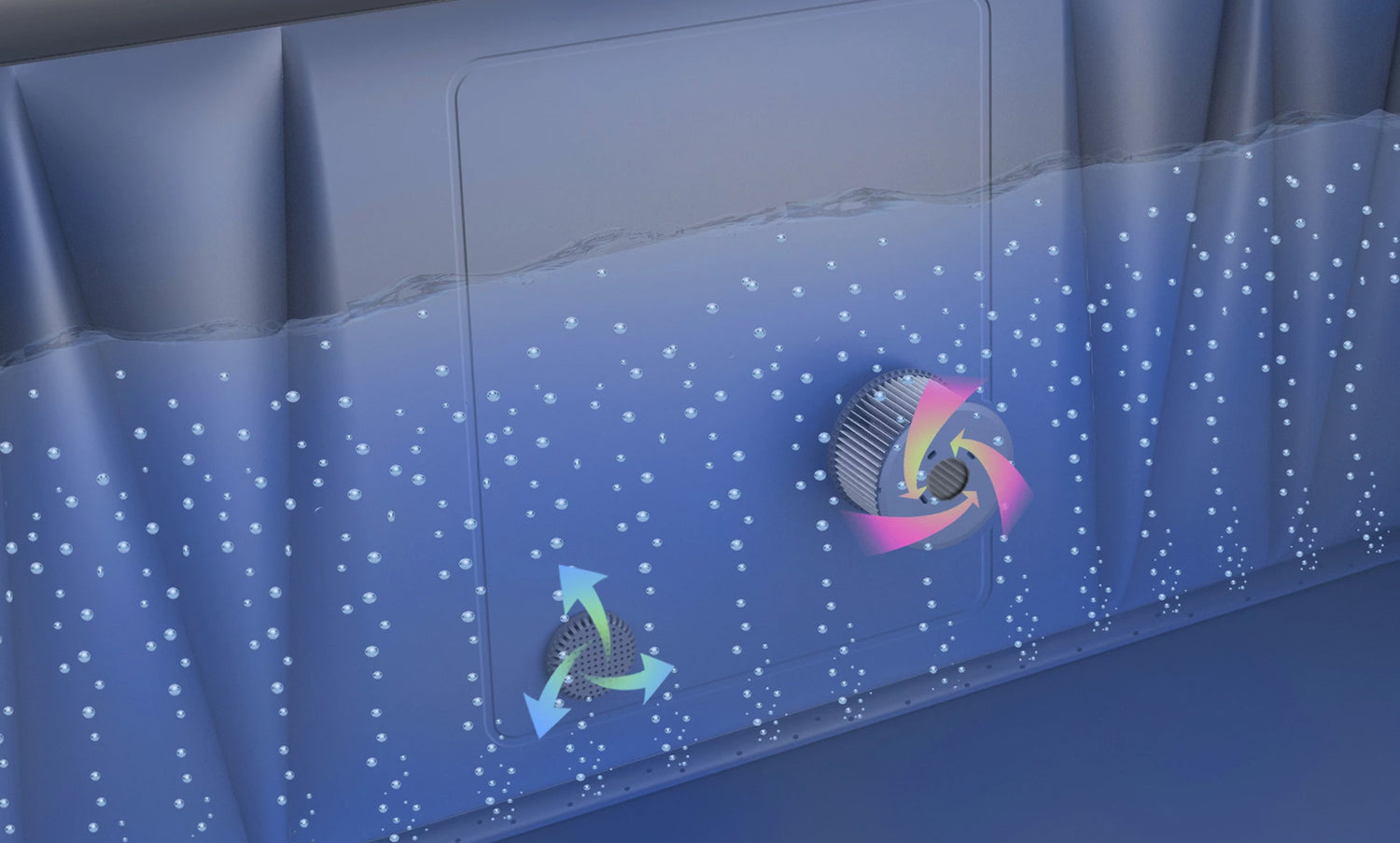 Smart Filtration
The filtration system will be automatically turned on for 60mins after every 4 hours. (activate on standby mode).
CHANGING YOUR FILTER CARTRIDGE​
To ensure the best quality of water in the spa, the MSpa controller is equipped with the filter cartridge changing reminder, so that you won't forget to change the filter cartridge every 150 hours.
PTC Heat Technology
MSpa has applied the PTC (Positive Temperature Coefficient) technology on all spa products. It provides you with a warm and comfortable spa experience and ensures a quick heat-up function.
• High Efficiency Ceramic Heating Technology
• Higher Heating Performance Compared to Stainless Steel Heating Element
• Energy Saving And Low Cost of Operation
• Longer Service Life
• MSpa PTC Patent
Five Key Safety Protection
1. Heater Protection
2. Temperature Assurance
3. Maximum Temperature Protection
4. Double Insulation Construction
5. Grounding Protection for Core
6. Total Disconnection of Water And Electricity
DWF Material
Featuring the super stiff DWF material, the new CONCEPT series is presenting an unprecedented exterior design with excellent durability and unbelievable light weight. This is a true piece blending classic style with contemporary touches.
• High Pressure Drop Stitch Fabric
• Durable, Stable & Light Weight
• Max Air Pressure 15 PSI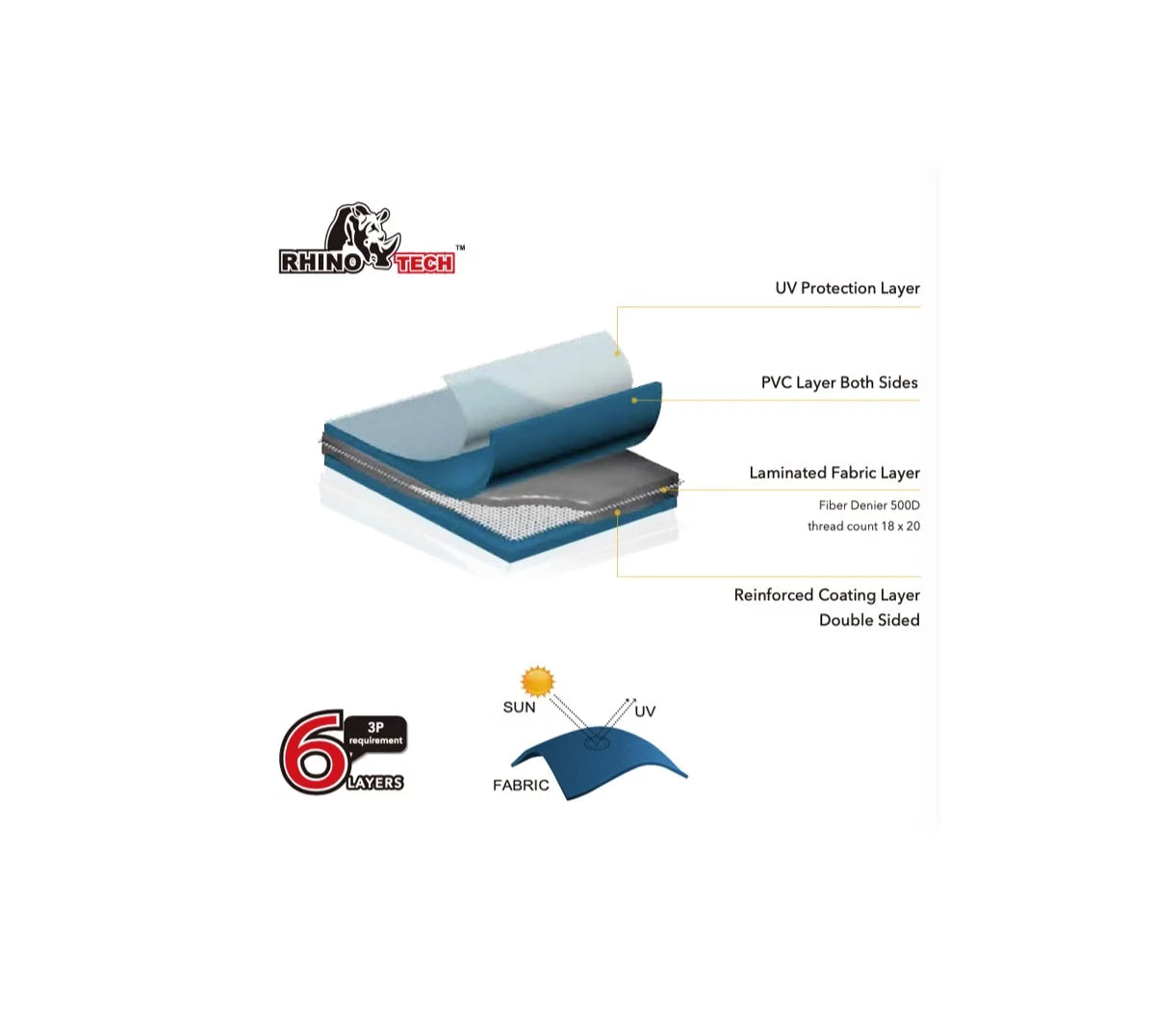 Rhino Tech
Our Spas are made with Rhino-Tech 6 layer reinforced fabric. Rhino-Tech is a trusted material that offers six layers which are, UV protection, PVC on either side, a laminated fabric layer, and a double sided reinforced coated layer. Frost and tear resistant, we are proud to use this eco-friendly material.